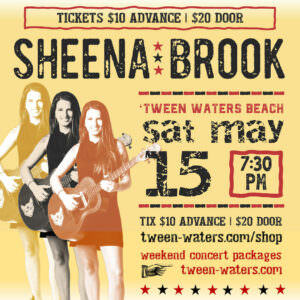 You've joined us for the wonderful weather and sunshine, spending the gorgeous days on the beach followed by outstanding evenings of breathtaking sunsets. You've made memories here with friends and family that will last a lifetime.  
And now, come join us for a fun and safe concert on the beach!  
Saturday, May 15, local rising star and The Voice contestant Sheena Brook will be rocking the stage with bandmates in the first of 'Tween Waters 2021 'Tweenies Weekend Concert Series! The concert, which starts at 7:30 PM and carries past sunset, will be on our very own beach with CDC recommended guidelines in effect.  
Brook, who attended Mariner High School in Cape Coral and Southwest Florida Christian Academy in Fort Myers, appeared on The Voice in 2017 on Adam Levine's team. Her renditions of P!nk's "Try" and Sugarland's "Baby Girl" made her a favorite among judges and fans.  
Want to score free tickets to the show? You can! Book 2 or more nights, you'll enjoy 2 free tickets to the show! Also, did we mention there's a bonus deal? Through May 28, when you book 3 nights, you'll get a 4th night free! Combine our offers and that's a lot of freebies for you to take advantage of!  
Our ticket packages come in 3 different sets, it all depends on your preference and how many people are coming with you: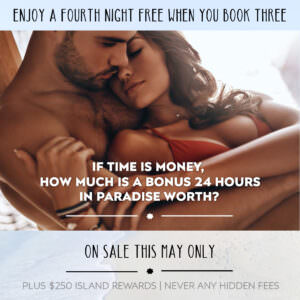 – 2 tickets for guest room, studios, cottage studios, one-bedroom cottages and king suites. 
– 4 tickets for 1-bedroom queen suites, two-bedroom suites and two-bedroom cottages. 
– 6 tickets for 3-bedroom suites and cottages. 
Tickets can also be purchased individually for $10 in advance and $20 at the gate.  
So, what are you waiting for? Book your awesome weekend concert vacation here or by calling 'Tween Waters at 800.223.5865.