Superior Management For Superior Service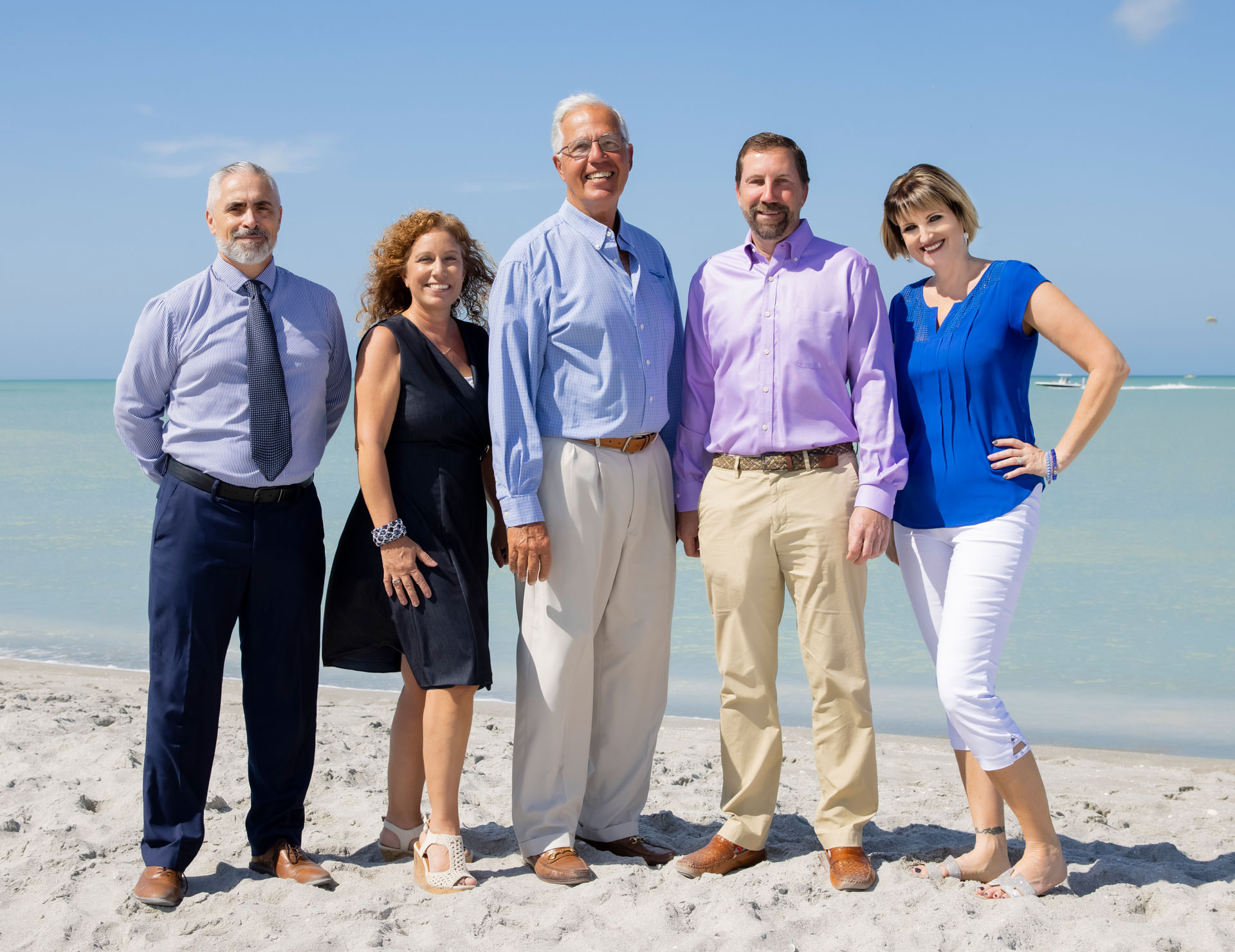 MEET OUR EXECUTIVE MANAGEMENT TEAM
The executive management team of Sanibel Captiva Beach Resorts LLC is led by Tony Lapi (Center), President and Chairman of the Board. Tony also serves on many local and regional tourism boards, and has served as Chairman of the Board of VISIT FLORIDA, the most respected tourism promotion organization in the United States.
Doug Babcock (Center, right) serves as Chief Executive Officer of Sanibel Captiva Beach Resorts, and brings a wealth of financial and management knowledge and experience from more than a decade working on Wall Street. Doug also serves on the board of the Sanibel-Captiva Chamber of Commerce.
Laurent Bosc (Far Left) serves as Food & Beverage Director for Sanibel Captiva beach Resorts. Jackie Royka (Center, Left) serves as General Manager of Sanibel Captiva Island Vacation Rentals. Michele Berger (Right) serves as Director of Resort Operations for 'Tween Waters Island Resort & Spa, West Wind Island Resort, Beachview Cottages and Castaways Cottages. 
Choose your island. Choose your beach. Choose your style. And we'll make it spectacular.