Recovery Journey | 12.28.22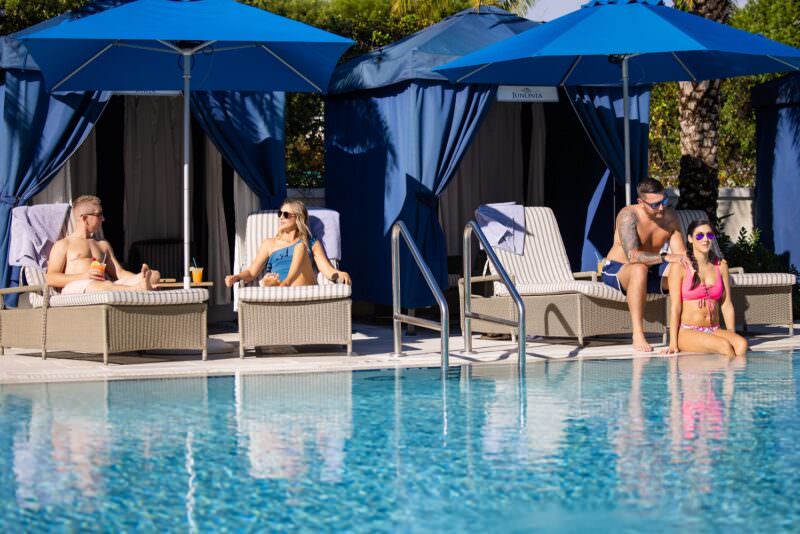 Well, another year has come and gone — and 2022 will certainly be remembered for a lot of reasons, both on the plus and minus sides.
Today, as we look ahead, I prefer to focus on the plus. In our little corner of the world, our barrier islands continue their positive recovery — as one by one, more businesses reopen to welcome both residents and guests. We congratulate each of our neighbors, as we all support each other.
Here at 'Tween Waters Island Resort & Spa, we're now a full two weeks as the only full-service resort on Sanibel and Captiva: accommodations, heated pools, water sports, fitness, tennis, pickleball, internet, delicious dining breakfast to dinner, and of course our pristine private clean beaches all in top shape (with a January "welcome back" sale that'll have you packing your bags!).
And Monday, January 2, maybe the most obvious sign of our recovery: the opening of the Sanibel Causeway to all traffic. Please note: a curfew will remain in effect for the time being, with a checkpoint to enter from 9 pm to 6 am. Be sure to have your 'Tween Waters reservation and photo ID if traveling off island during these hours.
The year 2023 will be not only a happy new year, but a happy renewal year for SCBR. We have much work left to do to reinvent our legendary beach resorts, but we already have great and exciting plans to wow your vacation experience. And each month or on a more regular basis, we'll share those plans with you.
From all of us, to all of you and your loved ones, may 2023 be a year of happiness, health, safety, security, peace, blessings and love. We hope to see you soon!
Shouldn't every day be this good?
Until next time
Doug Babcock | President & CEO