Hurricane Recovery Journey 11.9.22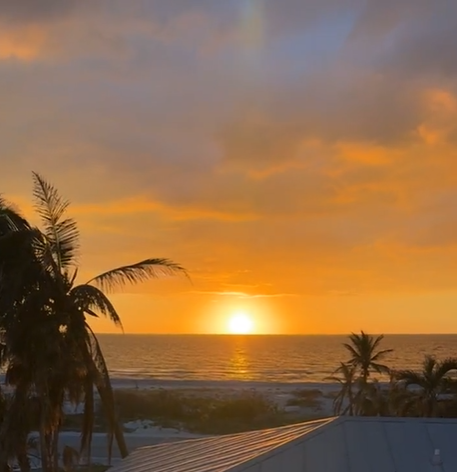 As we move another week closer to the return of some semblance of "island normal," I'm very excited to encourage you to mark February 1, 2023 on your calendar. The reason? That's when we're officially welcoming the addition of boaters looking to tie up at our 'Tween Waters Marina for a few days, or tie up and spend evenings in one of our comfortable lodging options, from seaside cottages to 2- or 3-bedroom suites.  Boaters, you can book your boat slips and rooms today for check-ins starting February 1, 2023 by emailing the marina at Marina@Tween-Waters.com.
In addition, hurricane pass holders — residents, business owners, restoration crews and others with vehicle access across the Sanibel Causeway — can check in starting February 1, 2023, by booking online here.
Plus keep in mind, TripAdvisor's top-rated Old Captiva House will be opening on February 1, 2023 as well for your dining delights. And in case you missed it, over the weekend we debuted, for the first time ever, a live sunset from the second story of our new restaurant opening in 2023 during a Sanibel Captiva Chamber of Commerce Instagram Takeover. The view was breathtaking and of great comfort to us all.
Longing for a little Sanibel or Captiva at your home? Our White Pelican online boutique is stocking more and more items weekly that you (and those you love) will love! Shop here!
Finally, thank you to all who've supported our GoFundMe account to assist our awesome team members whose employment was affected by the hurricane. To date, we've blown past two goals and are closing in on our $100,000 challenge. Your assistance and generosity are greatly appreciated as all donations go to helping displaced staff and if you're interested in helping, just visit here.
Shouldn't every day be this good? We hope you agree!
Until next week,
Doug Babcock | Chief Executive Officer