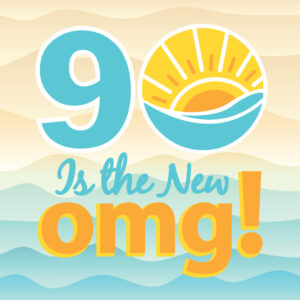 In 1931, we had our first overnight guest stay at the legendary 'Tween Waters Island Resort & Spa of Captiva Island. And now, 90 years later, we're still welcoming guests to paradise.  
This year we've decided to do something special – we're going to celebrate our 90th birthday and we want you to come join for free!  
That's right, we said free.  
Under the theme of "90 is the new OMG!", 9 lucky winners will each win 10 days and nights of relaxation in paradise. Winners can stay whenever works best for them – whether that's all 10 nights in a row, or spread out staying a few nights here and there.  
All you have to do is submit a video (no longer than 60 seconds) showing us why you deserve to win 10 nights at the Official Beach Resort of Captiva Island. The video can be captured and produced anywhere and entrants can be resort veterans who've had the privilege to stay with us before or rookies who've always wanted to.  
Once you're done capturing your video, you can upload it here and, once approved, the video will be published at www.tween-waters.com/90th-birthday-videos. From there, it's really up to you. You can like your video, share it on social media and encourage your family and friends to both like and share it, too! The top three videos that receive the most votes will win 10 fantastic days and nights in warm, sunny paradise.  
Our three winners will be announced on: 
May 2, 2021

 

September 2, 2021

January 2, 2022 

 
Happy 90 years to us and happy 90 free nights to you! Hurry and enter now!