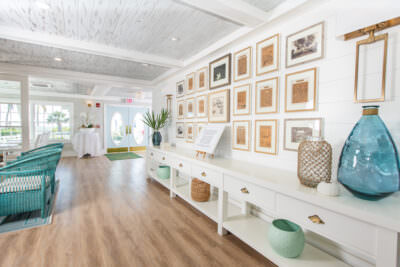 Resorts Recovery Journey | 10.11.22
This past week, as the skies cleared and the sun returned to Southwest Florida, it almost felt like a normal October day — warm, breezy, delightful.
Fortunately, as our management team toured our flagship resorts – 'Tween Waters Island Resort & Spa of Captiva, and West Wind Island Resort of Sanibel — our reactions, for the most part, were sunny too!
On Captiva, 'Tween Waters survived the power of Hurricane Ian with grit, muscle and determination befitting more than 90 years of island hospitality. Our outstanding construction — and the protections we took prior to landfall — resulted in no significant damage to our 137 accommodations and cottages, our restaurants and our other facilities and amenities.
Old Captiva House — on the site of the first schoolhouse on Captiva, built in 1908 — still stands tall, proud, historic, with "not a scratch" on the interiors to show for the storm. Construction on our exciting new restaurant was not damaged. And even our Marina remains intact.
At West Wind Island Resort, we were very pleased with what we reviewed, although a small portion of our roof was sacrificed to 150-mile-per-hour winds.
Now, it'll take some time for the infrastructure of both Sanibel and Captiva to catch up — electricity, internet, water will all require the round-the-clock work our government is investing.
But rest assured, your favorite beach resorts are here to stay, and about to evolve into experiences new, better and more satisfying than ever. Until next week…
Doug Babcock, Chief Executive Officer and Island Lover